Shari Davis - Director, Boston Mayor's Youth Engagement & Employment Office
"It has been an inspiring experience to sit with groups of students and hear their ideas, pitches, and dreams about making events that will positively influence their peers. Through Community Call, students are able to find their voice, follow their passions, and discover the success that comes from seeing a project through to the end, a skill that will benefit them significantly in their future educational and professional endeavors."


---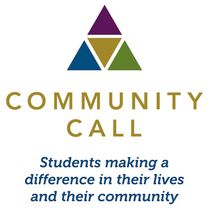 Community Call's mission is to provide a total service-learning experience producing student-run community events while students learn about business, leadership and giving back to the community. Our program has a positive impact on students across academics, social engagement, and behavior by incorporating: collaboration and teamwork, creativity and imagination, critical thinking, and problem solving. Community Call, changing lives one event at a time.

We target Boston at-risk and opportunity high school students.
---
The Eugene Johnson Project - One of Our Many Events!

Ways to support Community Call and three are free!

Check and see if your employer makes matching donations and double your impact!
Purchase before shopping on Amazon, click on http://smile.amazon.com/ch/45-4153514 and you can give while shopping at no additional cost to you!
Help support Community Call by shopping via iGive. Over 1,700 partners from Amazon-Zumba, it's never been easier to give! http://www.igive.com/nR03

Donate now by clicking on the donate button below!

Community Call in partnership with the Harvard Ed Portal in Allston invites high school youth living or attending school in Allston/Brighton, to join us on Monday evenings from 5:30 - 6:45 for discussions, fun, food, and the opportunity to make a difference in the community!

For more information, click here.

---

Please Click on the Links Below for More Information!